Moonki
It is an international AND innovative brand of audio solutions, whose operations center is located in the city of Miami. The company has a wide distribution network present in the countries of Latin America AND the Caribbean. It has been marketed in Argentina since 2018. It has a very complete line of products, ranging FROM headphones AND portable speakers to professional audio.
Moonki knows the true power of sound.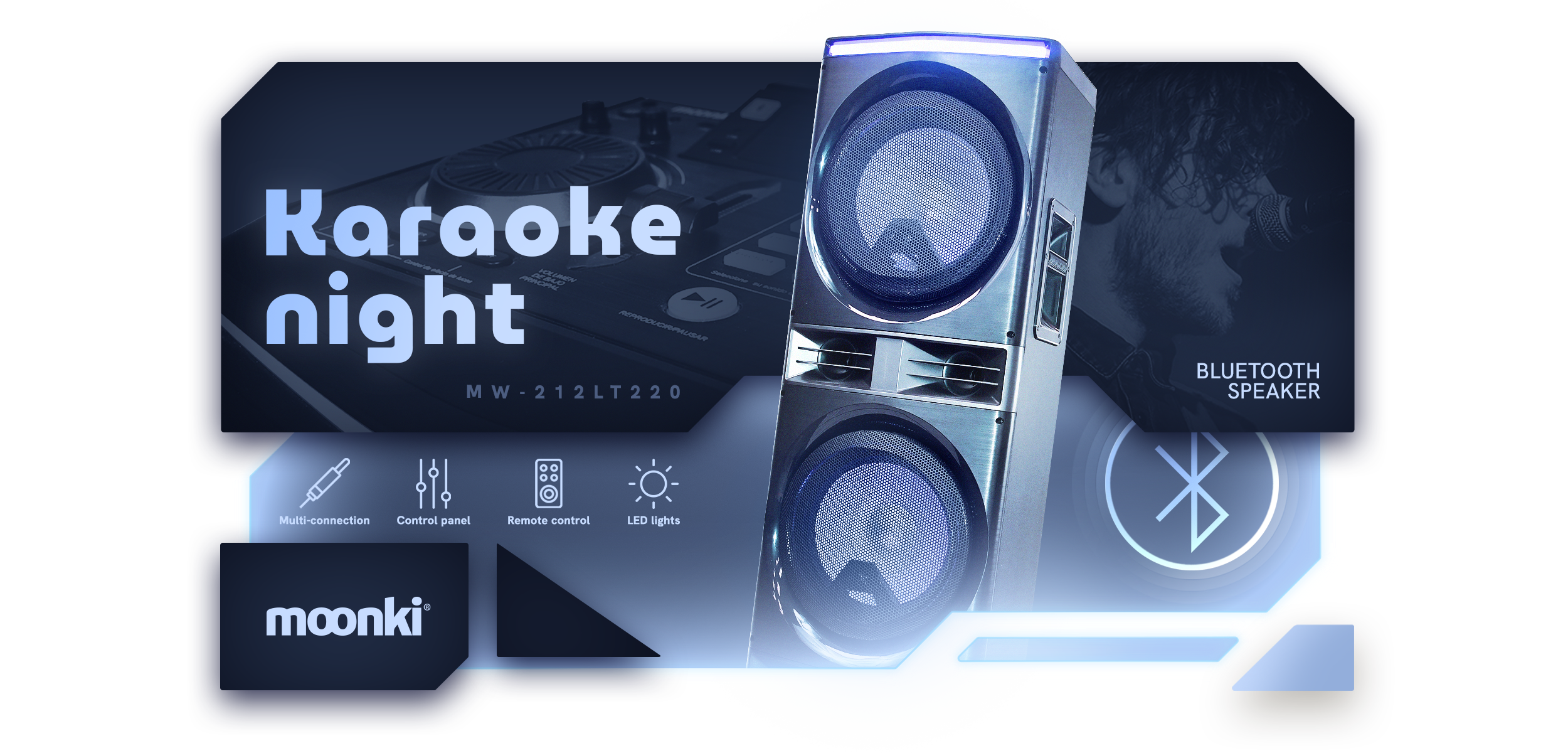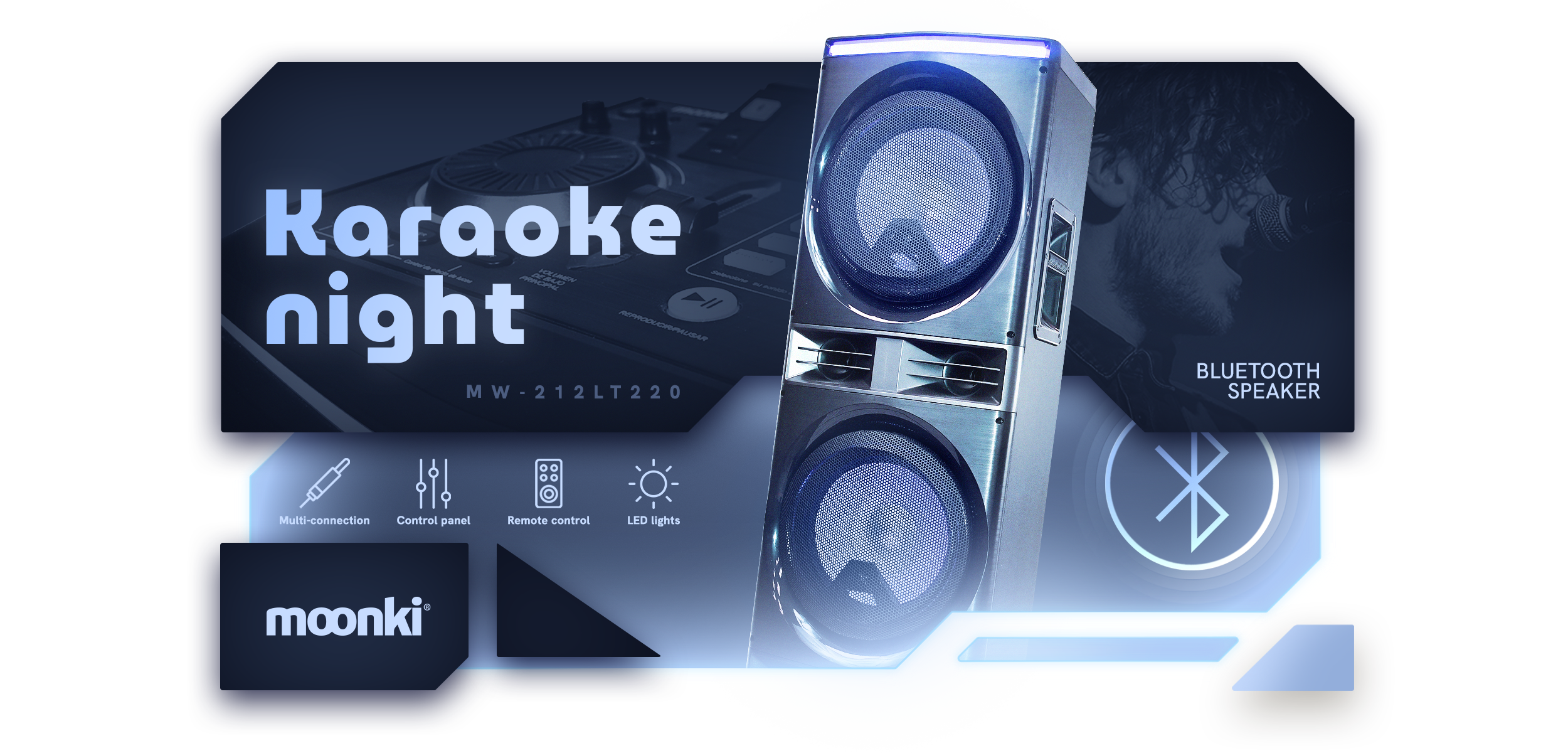 Moonki Sound MW-212LT220
Una Torre de sonido especial para cantar y animar tu fiesta: con su doble entrada de micrófono, más una entrada de guitarra, entrada USB, entrada auxiliar de 3.5mm y radio FM, es el dispositivo ideal para karaoke y creación musical.